COMPANY
About us
"The mirrors are used to see the face, the art to see the soul"
– George Bernand Shaw
NOVOCUADRO ART COMPANY is a Spanish company located in the Costa Del Sol, with more than 15 years experience working B2B (business to business). Among its main clients are founded luxurious decoration stores and exclusive design and interior studios from all around the world which are looking for original decorative paintings for luxury villas, resorts, hotels, restaurants, offices, etc.
The brand attends every year the main international decoration fairs as Maison & Objet in Paris, Salone di Mobile in Milan, Imm in Cologne, Ambiente in Frankfurt or Decorex in London, among others.
The company is passionate about art and is proud to present unique and exciting artworks with a globally inspired collection. Their designs, innovative, modern and with a certain daring air, are aiming to create unique atmospheres with a personal style.
WHAT DO WE DO?
Decorative art specialists
The success of NOVOCUADRO ART COMPANY lies in the wide variety of our collections. Always focused on a very creative public interested in the latest trends, their collections of paintings for decoration bet for aesthetics and functionality, looking for decoration solutions of high accessible design.
The Spanish company make only high-quality pieces, where taste and respect for the original artwork predominate, and where every detail is treated with attention and care.
Currently, NOVOCUADRO ART COMPANY is a leader and reference in the world of decorative art and offers a global service based on pillars such as design, advice, distribution and quality..
WORKSHOP
We customize your art piece
NOVOCUADRO ART COMPANY owns its own framing workshop with a professional and highly qualified team dedicated exclusively to customize each painting, always respecting their own style and adapting to the client needs and style, using all their resources to finish every single piece with an impeccable look.
This continuously updating team, shows a deep knowledge of the decoration and framing art field, adding every year new and innovative finishing materials. If the client is interested, this team also advises on what type of frames fits better with each painting in order the piece does not lose its value.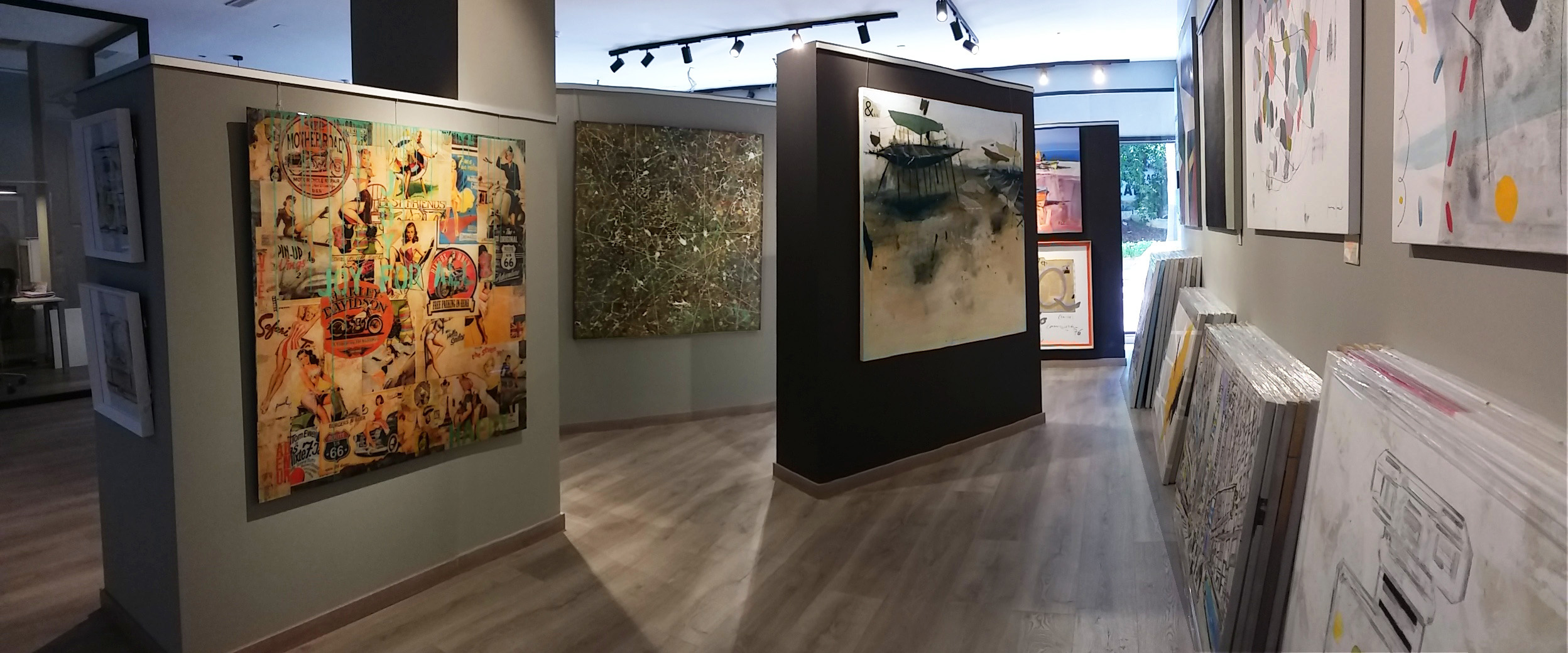 DISTRIBUTION
Regardless of the borders...
Our wish is to GO BEYOND BORDERS and make the whole world get to know and enjoy our Art Collection.
As Josef Rimon says, the company CEO: "The reason why we are different from other companies is that we have no limits in any sense. In this company there are nor geographical or quantity limits, and indeed we always adapt to the client requirements, even when it might seem to be a difficult task, we fulfill with our clients wishes and needs: different sizes, styles, colours, framing options … "we can say that our aim is to make your wishes come true".