DISCOVER OUR LATEST WORKS OF ART
Mixed media, oil, acrylic, works on paper, lithographs, limited edition prints.
NOVOCUADRO ART COMPANY works with more than 30 artists. We support both established and emerging painters, representing a range of different styles and techniques.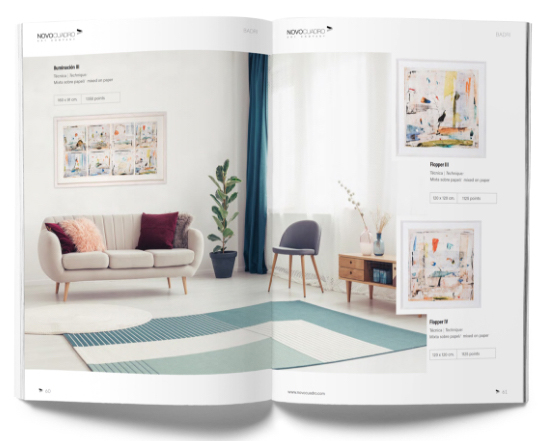 AUTUMN & WINTER 2022 COLLECTION
Take a look at our Autumn & Winter 2022 catalogue and discover a new collection of original paintings stands out for its naturalness and luminosity and invites the relaxed charm of bohemian elegance to enter the space.
WE CUSTOMIZE
Many of our paintings can be customized;
We can adjust the:
– Size
– Orientation
– Material
– Colors
NEWS & MEDIA
Art & trade fairs, events, exhibitions and much more…