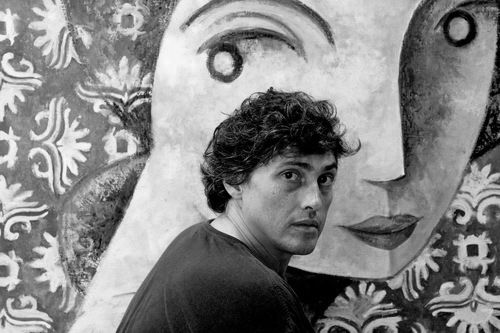 Didier Lorenço
artist
Meeting the artist
At the age of 19, he started working in his father's lithography workshop, where he learned this art. This place will be a study open to the eyes of many artists and a very important exchange of knowledge for their education in the world of painting. In 1988 he made his first exhibition and edited his first collection of lithographs. This is the point at which his work begins a diffusion through different individual and collective exhibitions through different galleries of the country. In 1995, Didier Lourenço settles in his own studio, where he can dedicate so much time for painting, although he never stops making lithographs. In the year 2000 a prestigious publisher and worldwide distributor of posters is interested in his work. His posters can be seen in countless places in the world exposing his work in New York, Seattle, Los Angeles, Hong Kong, Puerto Rico, New Orleans, Nashville, South Africa, Las Vegas or Miami among others.
curriculum
More outstanding works from Didier Lorenço
LET US HELP YOU TO FIND THE PIECE THAT YOU NEED
We supply to decoration shops, hotels, resorts or luxury villas ...